Our Farm
AEA works with many amazing farmers to help their visions become a reality. Here are some.
Ed Curry, Curry Seed And Chile Company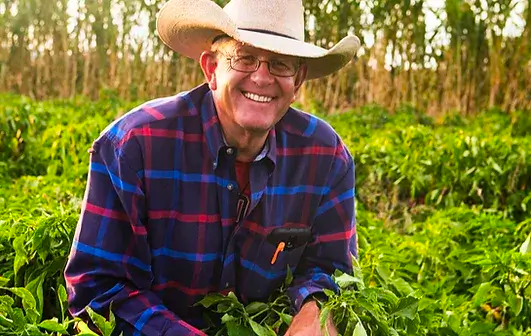 Curry Seed and Chile Company is responsible for a very large portion of many varieties of green Chile grown across the chile belt, both in the US, Mexico, and other capsicum producing countries. We are always looking for ways to help improve our seed quality. John Kempf has provided us with tools we haven't seen before, as well as being very open to using not only AEA products but other biology as well. John is an amazing soil scientist. In all my years of working in genetics John has provided us with some amazing down to earth wisdom about molecular level soil health and soil healing. For the first time we truly see hope against serious disease that has been so devastating to the pepper industry worldwide. We are anxious to get season 2 under our belts. It is hard for us to believe this works as well as it does without harsh and dangerous fungicides. I believe now we have a chance to be successful against disease with natural means that are so much safer for our total eco system Thank you John Kempf and Gary Reding for being persistent and yet patient with us. Truth sets us free in so many ways and as you folks at AEA continue to bring more truths to the agricultural community the world will benefit more and more.
Marty, Kris, and Will Travis, Spence Farm
Spence Farm is the oldest family farm in Livingston County IL. In previous generations it was planted in corn and soybeans, but we now grow all manner of vegetables, grains, and forages. Some of the main challenges we faced when we began farming these crops were quality issues, and figuring out how to deal with bug and disease problems. Since working with Gary Reding, we've learned how to understand a plant's total health, and we've gained a much greater understanding of what goes on in a plant's life. I appreciate our relationship with AEA and our farm consultant, Gary Reding. It's not just about the products; it's about the information, and the learning curve that we go through together.
Chad Koehn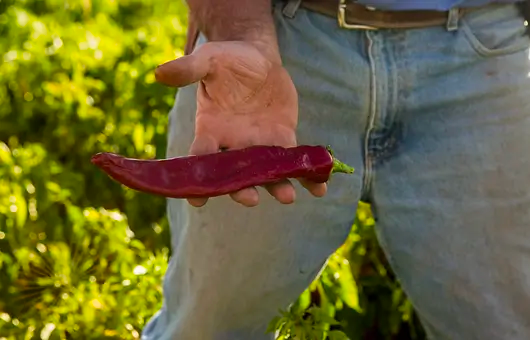 On our farm we grow corn and barley for feed, dry beans, and chile peppers. The peppers are very susceptible to bacterial spot and AEA products have been some help to us in fighting this disease. We have more to learn to get the plant nutrition levels to where we have even more resistance to disease. I am happy with the consulting help that we get from AEA. Attention from John Kempf and working with Gary Reding has been a great help and we have appreciated the AEA inputs very much. The sap sampling is a great tool but does take a lot of time to collect on our part. A big thanks to them and I am looking forward to the future with AEA.